GOMBANI CLINIC FOR MOTHER AND CHILDREN

DOVE

Gombani village, district of Chake Chake, Pemba Island
OBIETTIVI

The main objective of the Gombani Clinic for Mothers and Children is to improve the health care provided for mothers and children living in Gombani Village, within Chake Chake District and throughout Pemba Island. The Clinic provides assistance and provides free pharmaceutical drugs to the mothers and children that go to the Dispensary. Additionally, a mobile clinic provides a similar service to those that cannot make it to the Dispensary. As a final measure, the Clinic works diligently to educate mothers about the major diseases that affect children and mothers.
DURATA
Ongoing
VALORE
€ 30.000/year approximately
FINANZIATORI
Private donors, City of Cles (TN)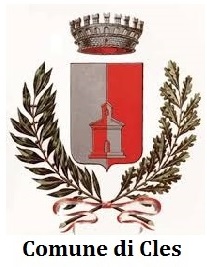 SCHEDA PROGETTO
clicca qui
The Gombani Clinic for Mothers and Children: Providing basic assistance to mothers and children as a Primary Health Care Unit (PHCU).
DESCRIZIONE PROGETTO

In 2003, the Gombani Clinic for Mothers and Children was renovated by the Ivo de Carneri Foundation in collaboration with St. Andrews Clinics for Children (Glasgow, UK), a registered charity in Africa, which supports various dispensaries of this kind. The Gombani Dispensary is operated entirely by local staff, under the supervision of the Ivo de Carneri Foundation and St. Andrews Clinics. The staff is paid through the funds provided by the Foundation, St. Andrews and the national health care system of Tanzania. Currently, the medical personnel consists of four nurses, a health care worker, a laboratory technician, a pharmacist, a secretary and a driver. The layout of the facility consists of a waiting room, an office for getting patients registered, two clinics, a room dedicated to the care of trauma and wounds, a room for the collections and distribution of pharmaceuticals, a small laboratory for the analysis of blood and a warehouse to store medical supplies. Due to the structure of the health care system in Tanzania, the dispensary can only offer outpatient services. Beginning in 2004, a mobile clinic, equipped with basic medical equipment and pharmaceuticals, drives to provide the most disadvantaged inhabitants of the island with appropriate care.
CONTESTO

In 2002, the Gombani Clinic for Mothers and Children was in a state of near abandonment, with severe deficiencies in providing assistance for mothers and children in the District of Chake Chake. Through the Zanzibar branch, the Ivo de Carneri Foundation submitted a proposal to the Ministry of Health to renovate the Dispensary to restore the local facility to improve the quality of health care.